The Verinos played our second gig at The Soundhouse Leicester last month as an audition for the next Glastonbudget Festival in June 2022. The audience really loved it and we've now been confirmed for our first festival.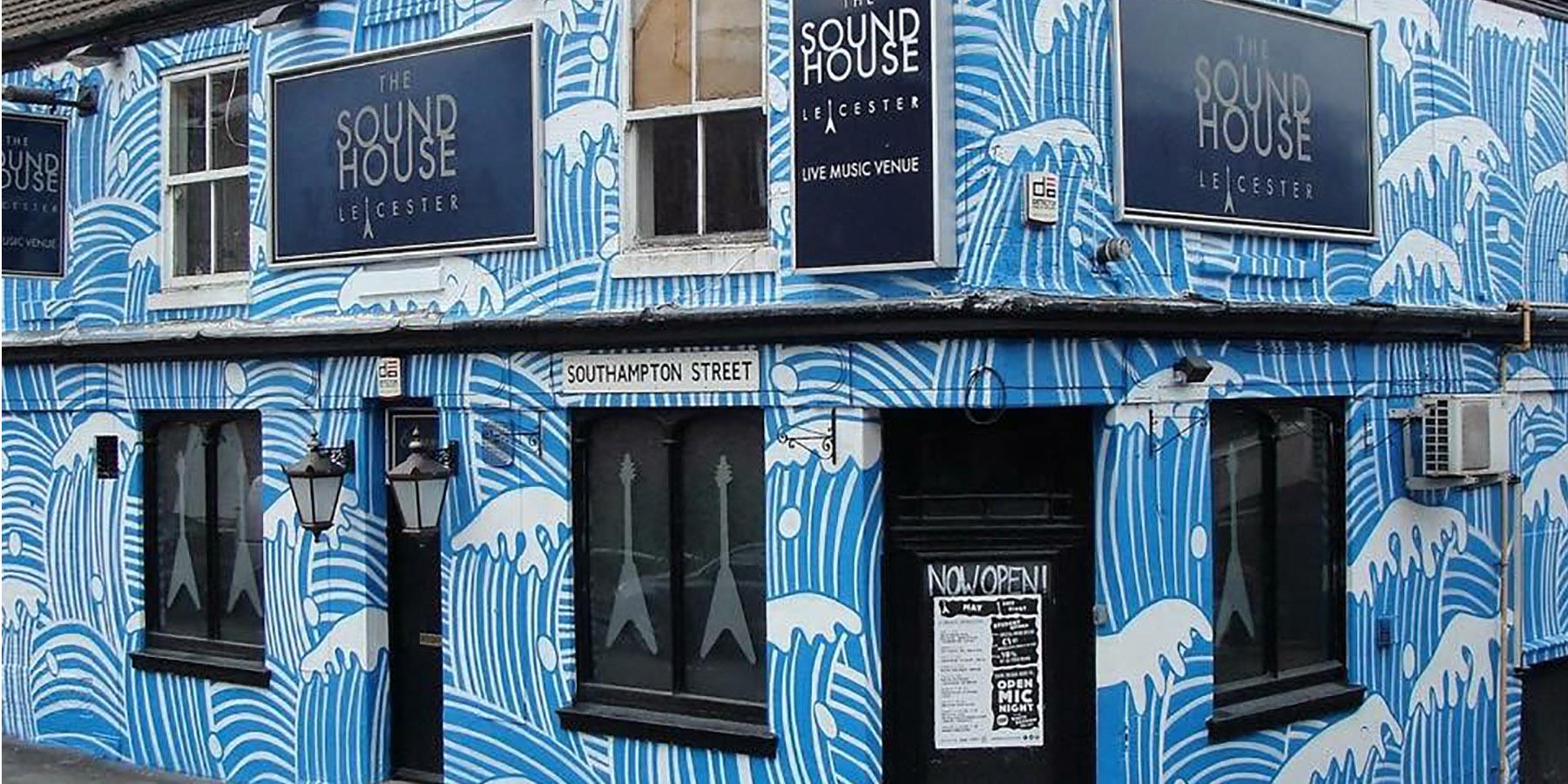 The Soundhouse is a cool music pub painted blue that hosts open mic nights, local bands and touring acts from the UK and overseas. Promoter Muz had been so positive about the idea of The Verinos, that we felt we'd be welcomed. We know we're not as technically skilled as some of the usual bands that play there; our instruments are cheap or borrowed and we haven't had much live experience.
But what we do have is confidence and energy!
Here we are hanging about before the gig. The other bands that were playing were really friendly and let us use their drum kit. They were interested to hear about what we're trying to do, and very encouraging – old-fashioned sexist attitudes really do seem to be changing in the world of music!
We had a little soundcheck, which sounded good and there were fabulous stage lights and then it was time to play. The small stage meant that the fun and energy of the band came across even better – several of our songs involve band members shouting out their thoughts or joining in with the singers!
After we finished, there were dozens of great comments from people we don't even know. Most frequent comment was "Brilliant songs!" followed by "Amazing energy". So we think it was a great success, and want to go on to do more … especially festivals next summer! And today, apparently we're featured on the BBC News page. Amazing! Please follow/subscribe to the blog to get news about The Verinos.